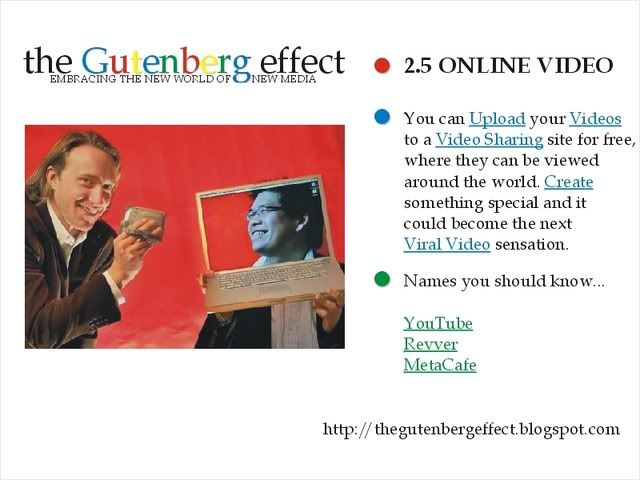 Online video = YouTube!
It's really is that simple. Yes, there are other sites and services out there but nothing matches YouTube for audience. The fact it's linked to Google makes it almost incomprehensible as to why you'd host your video anywhere else. Perhaps I should point out I've not made a penny for online video - yet - but I think the community element of YouTube is a fascinating development in human interaction.
My 101st YouTube video was this: YouTube 101
This is the Unofficial YouTube Anthem from the self-proclaimed 'King of YouTube' Paul 'Renetto' Robinett.
Kevin 'Nalts' Nalty is the self-appointed 'viral-video genius'. His break came with a video titled 'Farting in Public'! But this is something sensible from him.